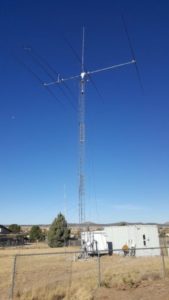 IDEAS TO HELP GENERATE RADIOGRAMS  
We all know that bulk traffic is ok and it helps with keeping us busy practicing, but how about initiating some new radiograms ourselves to help keep the NTS more active. I think this would be a lot of fun, just to see how many make it through and the response we get.
Don't worry too much if you cannot get a phone number try it without it. If they are not listed you will not get it. Try Dex Knows and The White Pages on line. The Net would very much appreciate all of you sending a radioigram, BY USING ONE OR MORE OF THE FOLLOWING suggestions. I hope the below statements will help you do that.
The following is some ideas that the net found and put together.
If you come up with more, and I know there are more, please let me know.
We can discuss them at the next training session.
1.   I know that many of you do a little rag-chewing, how about sending a radiogram to the one you talked to and thanking him or her. This works very well and traffic handlers like this type of message.
2.   How about after reading an article in QST or CQ you send a radiogram to the author and thank them.
3.   Thanking some one for a QSL Card, and letting them know one is on the way. This is another good one. try it, it will make some one very happy.
4.   Thanking some one for any help they may have given you. No matter what the help is this will definitely cheer them up.
5.   Invite some one to our Section Net, ATEN, or any other Net. Just make them feel at home.
6.   Ask some one a Question about anything, (logging software, nets, radios, antennas, ect.)
7.   Congratulate someone for upgrading, and the various awards that you may read about.
8.   Don't forget Happy Birthdays, Anniversaries, Weddings, any other occasion, and there are many, such as Thanksgiving, Christmas, ect.
9.   Invite other ARRL officials to reply with a radiogram. They are listed in QST and on the ARRL website.
10.  Making a sked with someone you want to talk to, maybe for a WAS, County, QSO Party, Grid, ect.
11.  Invite them to your club meeting and or a Ham breakfast.
12.  Invite back a former Net member or visitors. You may know of some past members that you can contact.
13.  Don't forget to use the new one , "ATEN CHECK OF 13", under common messages!  Asking another Ham to send you a radiogram to help keep the NTS active.