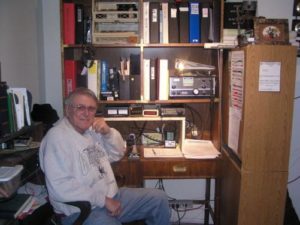 Mike W7UQQ, Net Control Station, Traffic Origination Award.
First Licensed in 1953, From Phoenix, AZ

Jim KE5PZ, Net Control, and Liaison Station, Traffic Origination Award.
First Licensed in 1975, From Vernon, AZ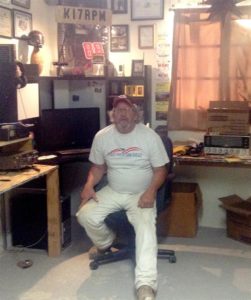 Robert KI7RPM, Liaison Station, Official Relay Station, from Tucson, AZ.
Assistant Net Manger Saguaro NTS 2 Meter Local Net  First Licensed 2017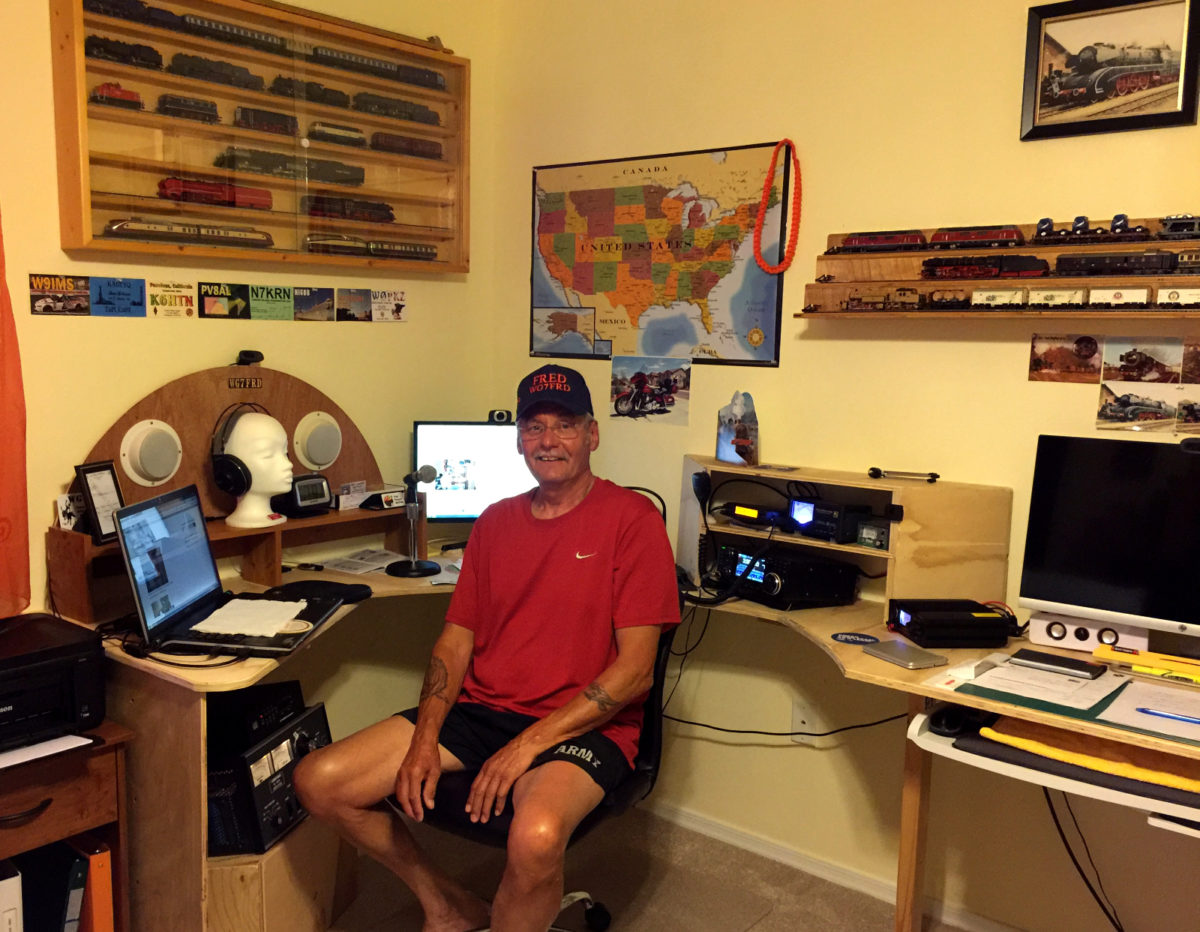 Fred WG7FRD, Liaison Station First License 2018,
from Red Rock, AZ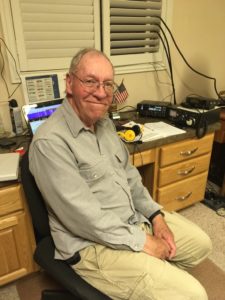 Gary W7MIN, from Claypool, AZ,  Liaison Station
First License 2013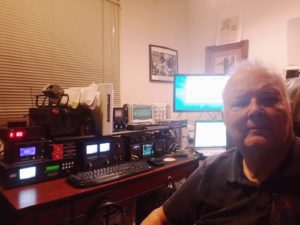 RON W7PHX, NTS Certified HF Digital Liaison Station from Phoenix, AZ
ARRL Official Relay Station
ARRL Public Service Honor Roll Certificate, First License 1956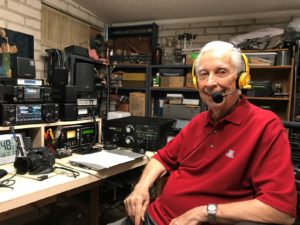 BILL KC7ZZ, Net Control Station, Certified HF Digital Liaison Station
Training Instructor, from Tucson, AZ
First Licensed, 1956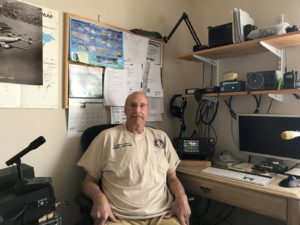 KURT KF7PDV, Certified HF Digital Liaison Station,
RRI Certification of Worldwide Digital Expertise,
National Traffic System Official Digital Relay Station,
First License 2011, from Willcox, AZ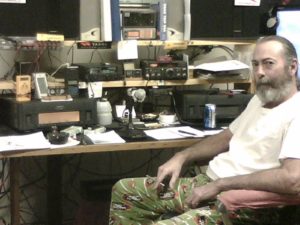 KEVIN K7ASA, Assistant Section Traffic Manager
Net Control Station, Net Training Manager, Instructor,
Traffic origination Award, Public Service Honor Roll Certificate
A-1 Operator Club, ARRL Official Relay Station, First Licensed 1992,
from Palominas, AZ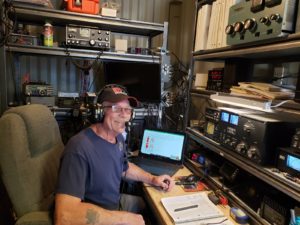 TOMY KF7GC, ATEN AZ Section Net Manager, AZ Section Traffic Manager,
Net Control Station, Training Instructor, Web Site Manager,
Traffic Origination Award, Public Service Honor Roll Certificate,
A-1 Operator Club, ARRL Official Relay Station, First License 1963,
from Chino Valley, AZ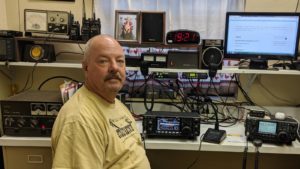 RANDY W7RJB From ShowLow, AZ
First License 2015

K7IZ, David from Tucson, AZ, DXCC, WAS, WAC, WAP, W1AW 30 WPM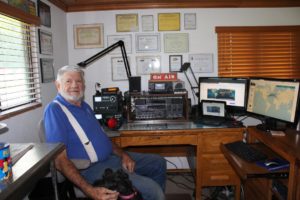 NM5CL, Charley from Las Lunas, NM
FCC 1st Phone w/Ship Radar Endorsement 1968; Amateur Extra 2011; Valencia County ARES AEC; NM Section Net Manager; NCS for Tri-County, NMDOH, OMISS 40m, and VCARA nets; Volunteer Examiner W5YI & ARRL; Past President VCARA; ARRL DXCC and WAS SSB, A1 Operator Club.

WK7ED, ED From Dewey, AZ Former Assistant Emergency Coordinator
10 years in Ventura, CA Club President, VP, Band and Field Day Chairman.
First License in 1979.

AA7BM, BYRON from San Simon, AZ. Former Liaison,
Net Control Station.
Assistant Net Manger Saguaro NTS 2 Meter Local Net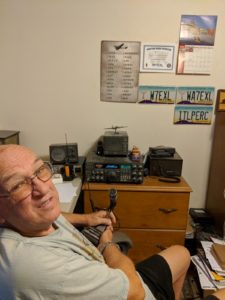 W7EXL, Lee from Cottonwood, AZ. Net Control Station.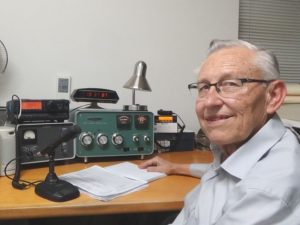 K7GH, GARY from Scottsdale, AZ
First licensed Dec 1955 as WN7CAF, then General May 1956, and Extra 1963.
Changed my call to K7GH in 1976.
Born and lived in Phoenix all my life.
I graduated from U of Colorado with a BSEE and then went to work for Motorola Government Electronics group, spending several years in the Antenna Section and then in the Missile Guidance Section. I retired from Motorola but then went to work for a small company, Sensor Technologies & Systems, designing and producing portable surveillance radars for security systems. Lori Cripps, WA7EDI, and I set a world distance record for frequencies above 40 GHz at the 1968 ARRL Convention in Phoenix. The contact was about half a mile using modulated CW. I was elected Arizona Section Communication Manager (now called Section Manager) for 1968 to 1974. I started the Arizona Traffic and Emergency Net in 1968 and have been active in it ever since. Currently I am President of the Arizona Amateur Radio Club, a Volunteer Examiner, Arizona RACES Officer, and an active member of the Red Cross Communications Club, Phoenix chapter. I am also a member of the A-1 Operators Club, QCWA, and CADXA.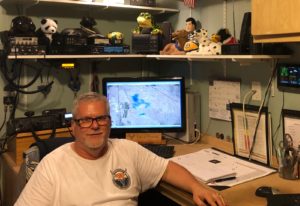 W9GRG Greg, From Corona de Tucson, AZ
First licensed March 1997
ARRL, Digital Relay Station; Liaison Station; Official Relay Station;
Net Control Station
Former; ARRL, Pima County District Emergency Coordinator
Former; SAGUARO Net Manager
Former; Sector 1, SKYWARN Net Manager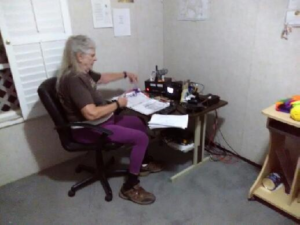 KF7KVV June from Snowflake, AZ
Liaison Station
Net Control Station for Mission Trail Net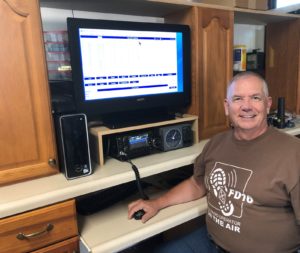 K7OED, Lee from Sierra Vista AZ.
First Licensed: 1972 (3rd Class FCC w/Broadcast Endorsement)
First Amateur License: 2001 (Tech Plus – 5 WPM at Fort Tuthill)
Former Assistant Section Manager
Former ARCA President and long-time staff member
Former ATEN Net Control Station
Life Member of ARRL, ARA, CARA and EAARS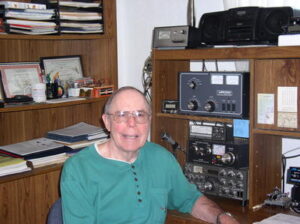 AD0A, Jerry from Kingman AZ
I was first licensed in 1956 as K0CLS; AD0A in 1973.
Section Communications Manager of Orange Section (California) 1969 – 1972
Section Emergency Coordinator 1967 – 1968
Route Manager 1961 – 1966
NM, ORS, OES, A-1 Operator Club
30 wpm Code Proficiency Award
Supply Liaison from ATEN to Western Area Net (cw cycle 4 of NTS)